About Us
---
For over 25 years ADI has been regarded as an industry leader in exquisite architectural ornamentation with a solid reputation for complete customer satisfaction.
Our Philosophy and Commitment
We're fair and honest and deliver what we promise!
ADI is dedicated to providing the very best quality and value to each and every project and always focused on total customer satisfaction.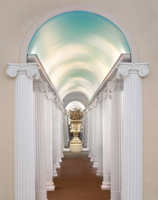 Experienced, Innovative, and Inspired
ADI has had the good fortune to work with over 2,000 professional customers on over 10,000 projects in the commercial, gaming, hospitality, institutional, marine, residential, retail and theatrical markets. A few key clients are Bally's, Caesars, Disney, DreamWorks, Empress, Grand Victoria, Harrah's, Hilton, Horseshoe, Hyatt, McDonalds, MGM, Niemen Marcus, Ritz Carlton, Waldorf Astoria and more.
Our experienced and friendly staff can custom tailor the ideal package for any interior or exterior scope of work.
Vast Selection of Products
ADI has one of the industries largest selections of balustrade, ceilings, columns, conservatories, domes, doors, fountains, flex molding, landscape elements, molding & millwork, mantles and much more.
Available materials- Cast stone,( Precast & Limestone) Fiberglass (GFRG-GFRC-FRP ) ,H.D.Poly., Metal, Plaster, Resincast and Wood.